An efficient and motivating method for French immersion classes adapted to your language requirements.
At the Franc Parler School, most of the classes are given by a single teacher: Pascale Genet-Martorello.
With a solid postgraduate university background in French language, grammar and literature, her experience both in France and abroad, her ability to listen, the attentive and personalized service that she offers, Pascale Genet-Martorello uses her best endeavours at the Franc Parler School so that you make appreciable progress.
As you will have understood, our classes and the values of our school are driven by a passion for the French language, a desire to share its richness and its subtleties.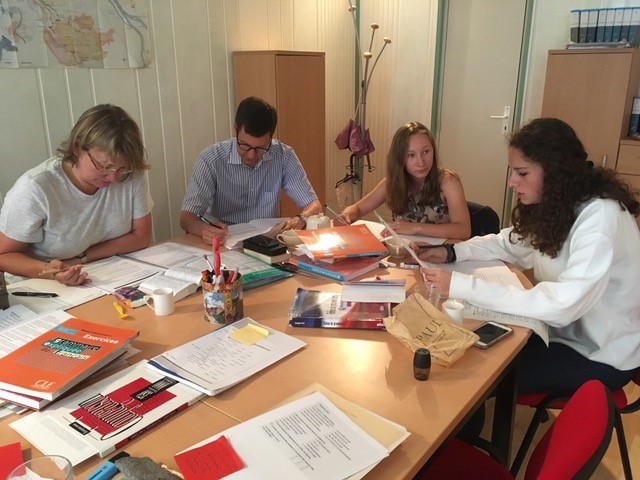 SMALL GROUPS TO LEARN FRENCH
To optimize French language learning, our classes consist of very small groups, from 2 to a maximum of 6 students. Giving preference to small classes means a climate of confidence can be established, encouraging participants, whatever their level, to work and develop their oral expression and understanding.
And, generally, to provide a type of teaching closely focused on the requirements of the students and to guarantee significant progress.
INSTRUCTION AT ALL LEVELS
beginner
elementary (end A1-A2)
intermediate (end A2-B1)
B2
C1
C2
INTENSIVE
Very structured courses in French with a variety of exercises in the various skills.
The Franc Parler school offers its students intensive French courses, at all levels, enabling them to develop in the 4 fundamental language skills: written and spoken expression and understanding.
DETAILS OF THE PROGRAMME:
work on spoken language to understand radio and television programmes and the French people you meet
work on spoken language to be able to speak to those around you in France
learning to correct your pronunciation
obtain answers to questions of grammar
systematic practice in conjugation, enriching your vocabulary
Pascale Genet-Martorello will adapt to your requirements and to your place! She has also developed a unique method for rapidly learning to conjugate irregular French verbs.
LEVEL TESTING
If you so wish, the Franc Parler School offers the possibility of assessing your level of spoken French through a free Teams, Zoom or Skype interview.
PRIVATE TUITION
Who ?
For those who choose a week of intensive private tuition and/or those who wish to complete the morning classes in small groups with private tuition in French.
Why ?
To optimize acquisition of the French language and maintain progress, private tuition is adapted to the pace and level of the participants. In addition, they enable an individual response to the questions and expectations of each student.
Details of the programme
Outside of morning classes you can opt for additional classes in the afternoon(s). These can be tailored to your level of French and to your requirements. The number of hours – between 1 and 20 a week – will be upon request.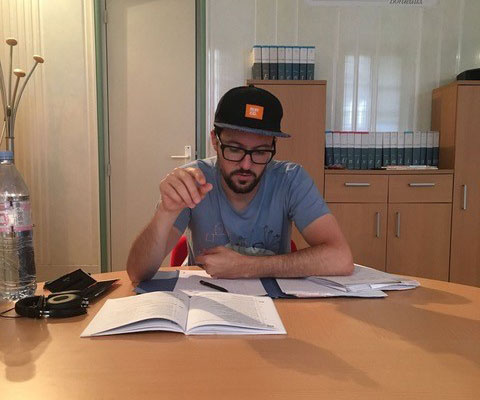 PREPARATION FOR DELF AND DALF EXAMS
Students who wish to prepare for the DELF and DALF exams can follow a complete programme of intensive preparation for the DELF levels A1 and A2, B1 and B2 as well as DALF C1 and C2.
The DELF and DALF are national diplomas awarded by the French Ministry of Education which officially certify the levels of knowledge, command and proficiency of the French language for foreign students.
TEAMS, ZOOM OR SKYPE
You would like to enrol in the French classes at our school but are not able to travel?
Have a look at our video-conferencing facility: the 1st session is free of charge!
Just as effective as a course in person, this type of course means we can adapt to availability.
Follow-up by Teams, Zoom or Skype
In response to increasing demand Pascale Martorello offers follow-up to your course at the Franc Parler School in the form of individual 60-minute lessons via Teams, Zoom or Skype. Content and frequency are defined with each student.
According to the different levels of the Common European Framework of Reference for Languages (CEFR), the Franc Parler School offers you lessons at six different levels:
Beginner
Elementary (A1+ to A2)
Intermediate (A2+ to B1)
B2
C1
C2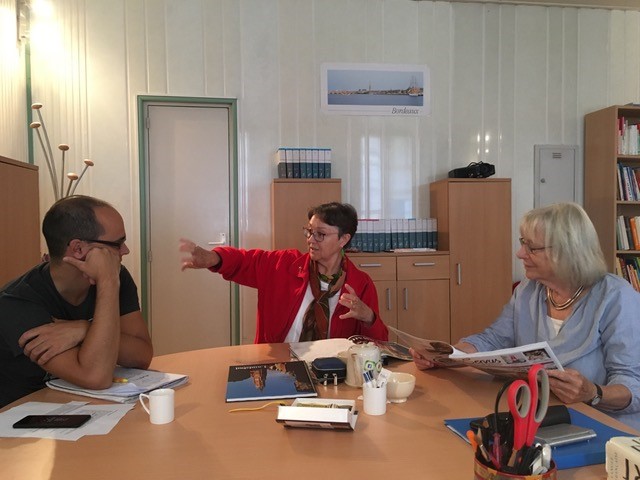 Lessons:
price covers everything except lunches (about € 12 – € 16 for set menu of the day)
Lessons in small groups (minimum of 2 participants): € 730 (20 classes a week)
Private intensive lessons (20 lessons a week): € 1.240
One hour private lesson (60 min): € 83 /hour
No registration fees